The search/filter bar will look in every column for whatever you type. You can type dates (e.g. "Sep 20" or "Dec 15"), look for free events only (e.g. "Free"), age restrictions (e.g. "18+" or "all ages"), specific promoters (e.g. "Insomniac" or "Surface Tension").
You can use quotations to specify strings. For example: typing tech house in the field will pull up anything that has the string "tech" and the string "house" - meaning you will get results for "techno" and "house"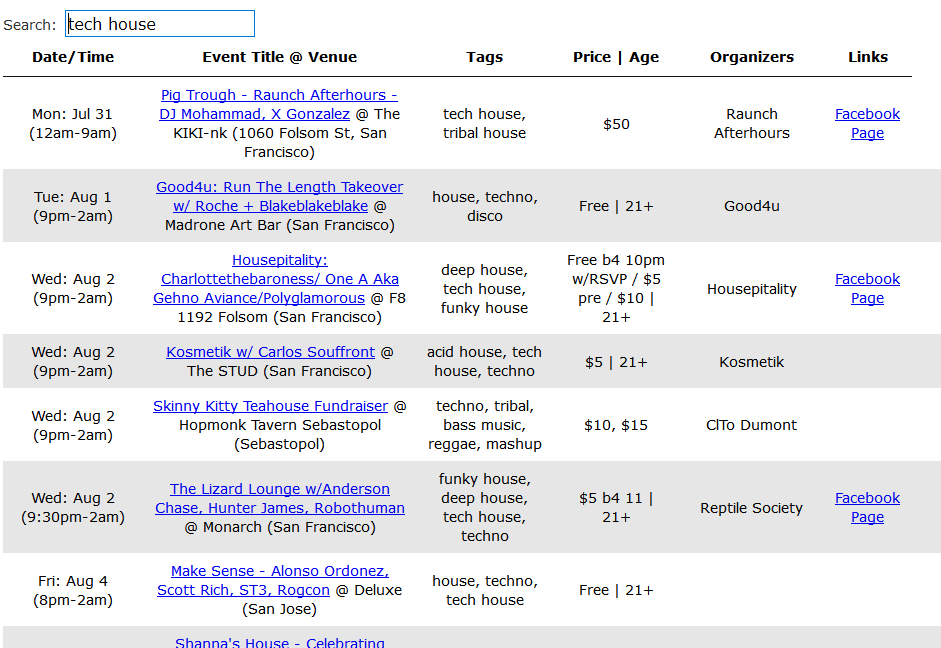 typing "tech house" in the field will just pull up events with the exact string "tech house"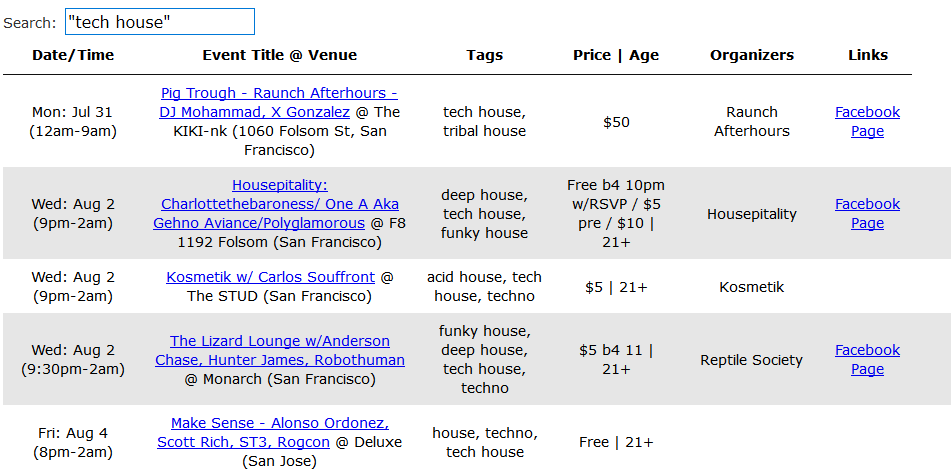 Hope this helps! Also, you can always Ctrl-F too :)